Gallery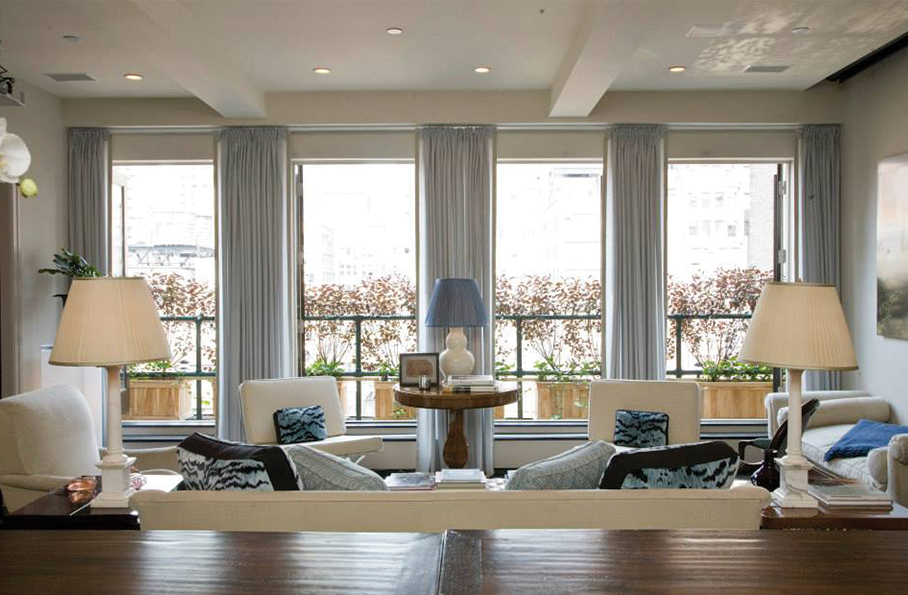 Interview
Why use a designer?
Designers don't just pick furniture for rooms. They are professionals who will elevate the way you live, and in the end save time, money and frustration from costly mistakes.
Why shop the trade?
Trade showrooms represent the best of the best of the design world, not only for new introductions (which are constantly happening) but also for the tried and true classics which are only available to the trade.
What is your most valued design tip?
I have two. First, always start with a furniture plan. It lays the groundwork for the room and frees up your mind to focus on style, not size and placement. Second, be observant. Inspiration is everywhere around you from movies to books to a person walking down the street. You never know where a great idea will come from.
What makes your style unique?
I see what I do as painting a portrait of the client's life through the media of architecture, furniture and art. I listen to their aspirations and through my experience and design, make them a reality. There is no 'stock' plan; I view each project as an evolution.
Who is your design icon and why?
I don't have a single design icon – they run the gamut from Yves St. Laurent, whose homes I've been fascinated with for years, to Thomas Jefferson whose Palladian inspired architecture and design appeals to my classical aesthetic.
If you were a piece of furniture, what would you be?
If I were a piece of furniture I'd be a bed – because so many of life's great pleasures happen there!
What is your favorite movie set?
My favorite movie set is Auntie Mame. Her style goes from classic Park Avenue to Chinese folly to mid-century chic and back.
Name three things you cannot live without:
My friends, My iPhone, My morning protein shake.