Gallery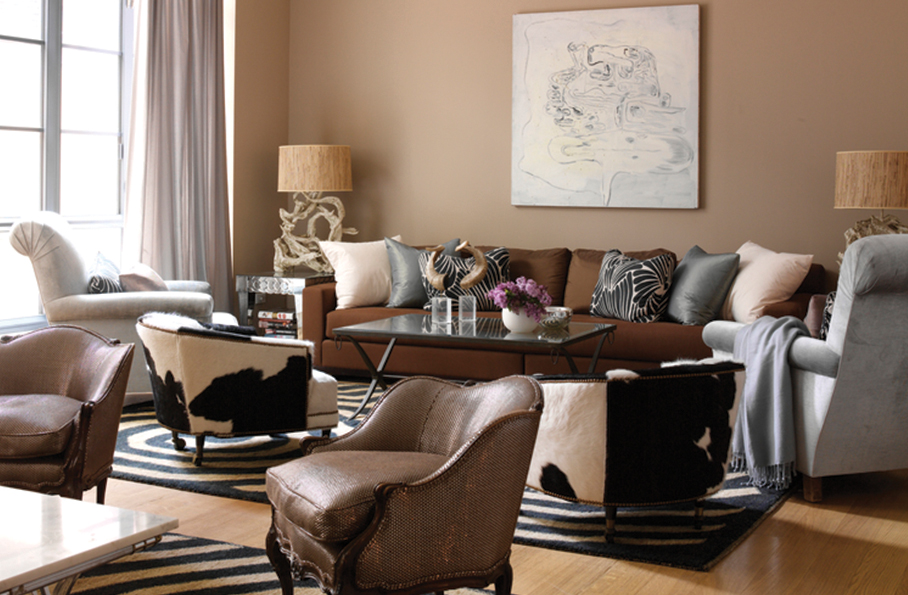 Interview
Why use a designer?
When designing your home, there are four key issues you need to consider: Aesthetics, Function, Budget and Time-Frame. Using a designer allows you to have all your concerns in these four areas addressed and handled in the most professional way possible. A designer can balance your needs and make sure that you are satisfied with your choices.
Why shop the trade?
Shopping the trade allows you pull from exclusive resources that the general public doesn't have access to.
What is your most valued design tip?
When I am working with a client, I plan for not only their present life but their future life.  For instance, designing a playroom for a young couple with small children that will one day be used as a media room.  It's important to invest in quality pieces that will remain in the room after the kids are older and then you can save on pieces that they will grow out of.
What makes your style unique?
My style is unique because of my sophisticated use of color, pattern, and texture, and my mixing of elegant pieces with more naturalistic accessories.  Most importantly though, my style is unique because I try to incorporate the needs and the personal aesthetic of each client into the work I do.  By reflecting each client's personalities into their home, I reinforce what is unique about each of them.
Who is your design icon and why?
I love Coco Chanel and the way she played with tension.  For example, her very structured suits which she paired with tons of jewelry.  Her home on Rue Cambon in Paris was a study in opposites too.  It was simple yet also extravagant, and somewhat androgynous; it appealed to both sexes.
Who is your favorite fashion designer?
Marni; they are all about the individual.  They play with color, proportion, material, and cut, and with these elements they give you the tools to present your unique personal aesthetic.
What is your ideal getaway/escape?
Paris; it's a place where I can go to recharge and get inspired aesthetically.  There are so many historic interiors that I can take in.  Le Musée Carnavalet, Le Musée des Arts Décoratifs, Le Musée du Louvre, and Le Château de Malmaison – they are all visual feasts with so much style.
What is your favorite movie set?
Dinner at Eight with Jean Harlow; it exemplifies the idea of 1930's elegance and glamour and we all need a little glamour in our lives.