SHOWROOM NEWS
Introducing Wanderlust by Nicole Fuller for The Rug Company
The Rug Company in collaboration with Nicole Fuller today launches a new collection appropriately titled 'Wanderlust.'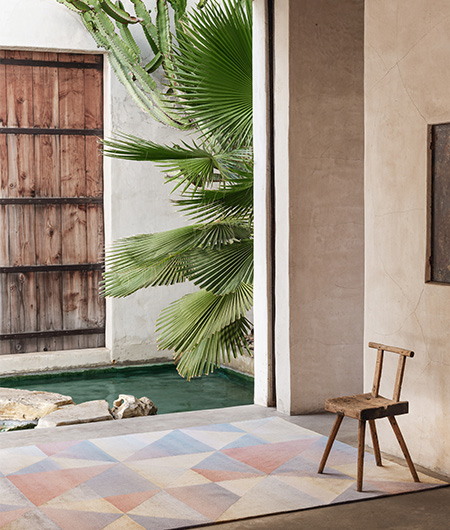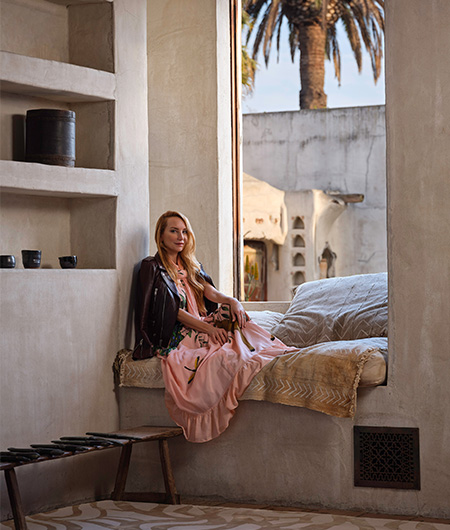 Drawing inspiration from the island of Lamu, off the coast of Kenya, the four designs in the collection are inspired by Fuller's love for this unique place: its tranquility, lush natural landscape meandering rivers and raw beauty.
"The thought of this collection was subconsciously born years ago with a shared love and admiration for this little-known island off the coast of Kenya," says Fuller. "An incredible oasis that evokes love and romance, Lamu has provided me with some of the most memorable and cherished experiences of wanderlust."
Wanderlust includes four new rug designs: Lamu Sun, Lamu Sand, Harmony and Jungle.
Lamu emulates the movement of the island's meandering rivers, available in two colorways "sun" and "sand." Handcrafted from Tibetan wool and silk, the design includes a luxurious silk motif on a cream wool background.
Harmony showcases a serene soft palette of pinks, silky golds and muted blues reflective of the many different shades of the landscape. "In my design interpretation, triangles are the perfect three points symbolistic of Lamu," Fuller notes. This sense of ease and tranquility is reflected in the design's rich combination of soft wool and silk yarns.
Jungle features overlapping palm fronds in rich jewel tones of emerald, turquoise and deep forest green. "There is an inherent connection back to the earth, bringing the outside in. The designs truly transport you to wanderlust," Fuller concludes.
Stop by The Rug Company's showroom (suite 1515) at the New York Design Center to learn more about the new collection. Contact 200lexsales@therugcompany.com to schedule an appointment today.