SHOWROOM NEWS
Ombré Rugs from Rosemary Hallgarten
Make a statement from the ground up.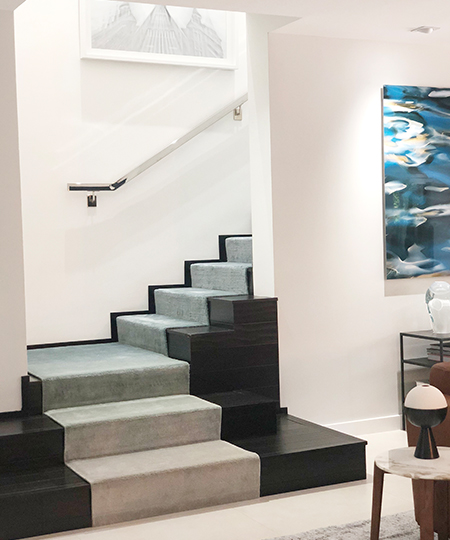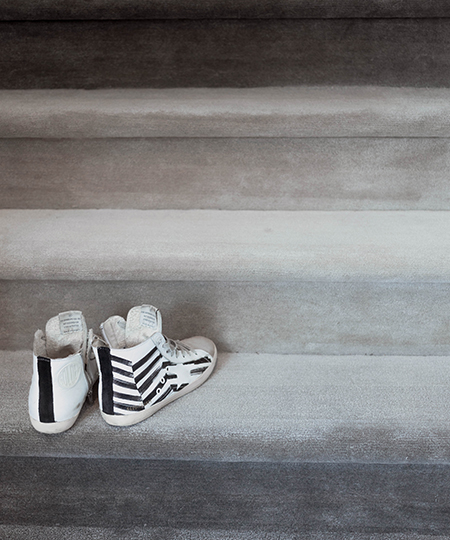 Rosemary Hallgarten perfected the ombré process over 20 years ago and has been applying it to staircases for the last decade.
"One of my favorite applications for ombré rugs is a great staircase. They make a grand impact in a space that is sometimes forgotten,' says Rosemary.
With two options for pattern direction, multiple material choices, and endless color possibilities, ombré stairs are a completely custom way to add a bold impact.
Rosemary Hallgarten also specializies in ombré circles.
Perfect for a smaller space with an accent chair or side table, or a larger space where you need definition, circular ombré rugs are a unique option. With multiple patterns, material choices, and endless color options, a circular ombré rug can accent any space.
Visit Rosemary Hallgarten on the 4th Floor of 200 Lex to see all they have to offer and explore their ombré options below.