SHOWROOM NEWS
The Rug Company Introduces Surreal Shifts with Kelly Wearstler
The collection marks the 9th collaboration between Wearstler and The Rug Company and depicts the interior designer's signature style through eight new designs.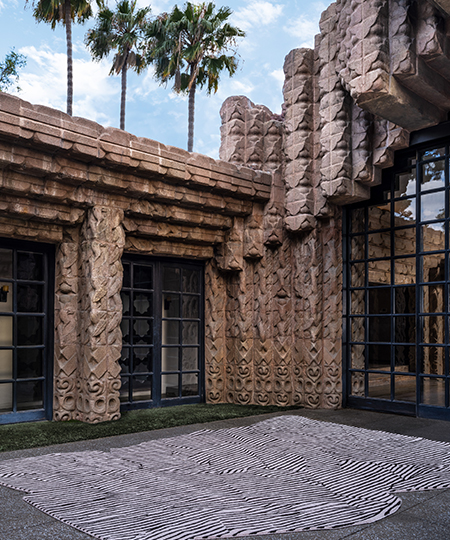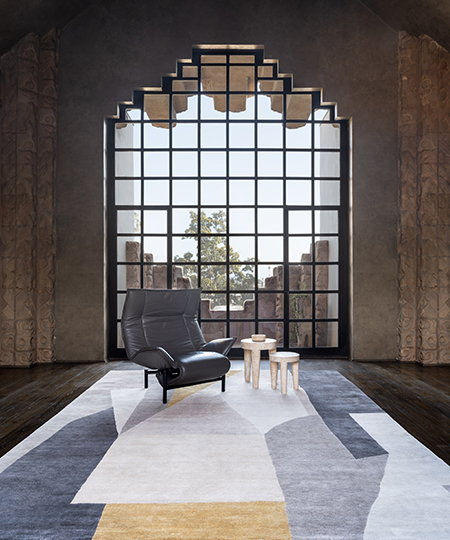 Kelly Wearstler has built a glittering career on her contemporary approach to design. It can be said that her talent stems from an ability to fuse chic aesthetic references with relaxed Californian energy, resulting in a multi-layered experience that ultimately makes you feel good.
A common thread that runs through Wearstler's designs is her dedication to uniting contemporary and historical styles. From powerful dynamic motifs to soft painterly patterns, each design in this collection presents a bold new vision. However, each rug maintains an ongoing passion for fusing unexpected motifs, colors and textures into an unmistakable Kelly Wearstler design.
Reminiscent of the traditional Shan Shui style of painting, Cascadia is inspired by Wearstler's travels through the Yangtze River in China. Crafted on a warm wool base, silk threads appear as fine brush strokes, which form a hazy mountainous motif. Available in two colorways, Cascadia Clay and Cascadia Fawn both exude a natural sense of calm. While the former features blush hues, the latter exhibits earthier tones. However, both present a sense of hope and sanctum as lustrous metallic threads depict sunlight beaming from behind the mountain. With a bold geometric motif and lustrous colors, District epitomizes Wearstler's creative world. Taking inspiration from the front cover of her book, 'Evocative Style', irregular angular shapes form into a refined entity. Colors have been meticulously coordinated to replicate the painterly effect of the original artwork and demonstrate a layered appearance. District Silt's soft tones contrast with gold and black accents, while District Spruce flaunts cool greens and silvers – both are sophisticated with an edge.
As its name suggests Wavelength is inspired by the visual fluidity of a 3D graph. Crafted on a soft wool background, the motif is woven in silk, forming a distorted wave effect that appears as if the grid has been softly pinched and manipulated. Available in two colorways, Wavelength Rust features a rich bronze accent on a classic neutral background, while Wavelength Marine offers calming blue tones.
Adapted from a classic Wearstler motif, Avant Graphite depicts a fractured stripe design. The intricate silhouette has been crafted in a silky thread and set against a neutral wool background to appear like a once compressed piece of paper now smoothed out. The effect is elegant but casual and is rich in texture and depth. This rug is also available in a unique shape that follows the edge of design, making it the first of its kind.
This collection has been woven by The Rug Company's expert craftspeople, with the finest Tibetan wool and silk. Fades will be available in a choice of rug qualities from The Rug Company showrooms.
All the designs in this collection can be adapted to suit the requirements of both residential and contract spaces, be that a stair runner, wall-to-wall, custom shape or through size, pile height and color.
See the stunning new collection at The Rug Company in Suite 1515 on the 15th Floor of 200 Lex.